Though hard to find, there actually are movies out there with characters who could fall under the "Third Culture Kid (TCK)" category…meaning they are characters who are raised outside of their expected culture, or perhaps they don't know which culture to really identify with!
This week, I want share some great kids picks for you, and then next week I'll share some movies that are more "grown-up".
Here's the list in no particular order:
Harry Potter
Pete's Dragon
George of the Jungle
Tarzan
Karate Kid (2010)
Stuart Little
Parent Trap (1998)
Hercules
Lion King
+ Special Mentions:
Tangled
Inside Out (please see warning below before watching this movie with TCKs)
Scroll down to see
why each of these movies make the list
1. Harry Potter:
This is too obvious not to include.  Harry Potter!!  A world-wide favorite about a boy who grows up in a "Muggle" (aka Non-Magical) world until he moves to the "Wizarding World" where he finds his identity as well as a place to call home.  The Harry Potter movies are full of great examples of how friends make rough times easier and offers lots of scenes that may make a TCK who has gone to boarding school feel nostalgic (train rides, teachers who are like parents, and friends that last a lifetime)
2. Pete's Dragon:
a human boy who is raised in the forest by a dragon re-enters human civilization. This is just a great movie in general, so you should watch it!
3. George of the Jungle:
A man who has spent his entire life being raised by jungle creatures enters human civilization for the first time.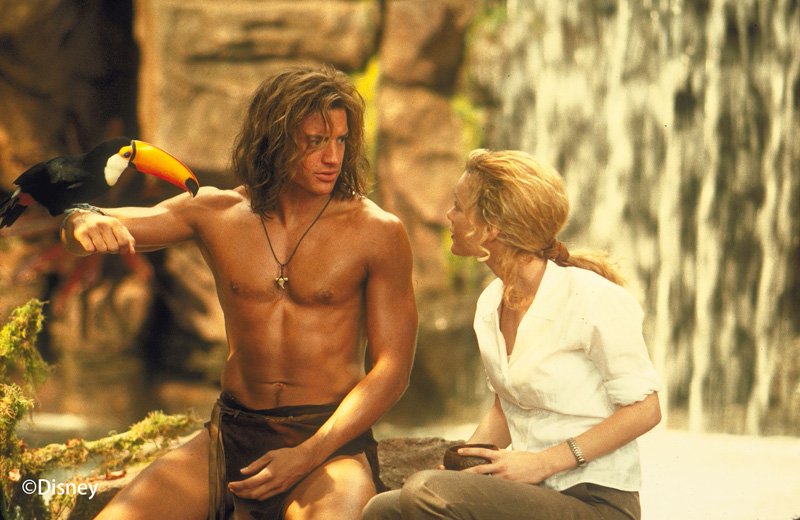 4. Tarzan:
A man raised in the jungle by gorillas, though feeling like he doesn't belong, meets a human like himself for the first time.
5. Karate Kid 2010:
"Dre, what happened?"
"We moved to China! That's what happened!"
The "new" Karate Kid may be the first movie I've seen that is about a kid making an International move…a movie about a TCK's beginning!  This movie has some great lessons about patience and about responding to tough situations that seem out of our control.  After viewing the scene in which our featured TCK, Dre, has a bit of an emotional breakdown over the undesired relocation of his family, some TCKs may find themselves saying, "Been there, done that!"
6. Stuart Little:
A mouse is adopted by a human family and must try to figure out what role he plays.
7. Parent Trap (1998):
Though not a huge theme in this movie, it is interesting to note that twin sisters Hallie and Annie are TCKs because of the mix of American and English culture in the family.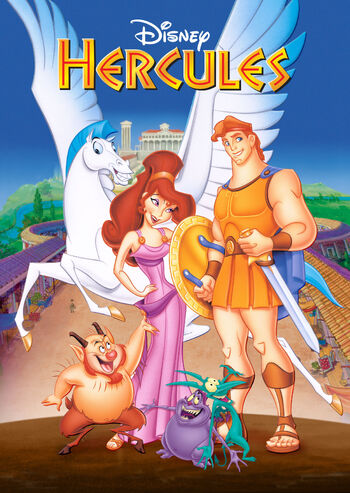 8. Hercules:
Though not your typical mix of "cultures", I still think Hercules counts as a TCK.  A Disney movie from the 90's retells (in their own unique way) the story of the Greek demigod Hercules who's too strong and clumsy to be a human and yet too small and, well, human to be among the gods.  Third Culture Kids may find themselves identifying with young Hercules on his quest to figure out where exactly he fits in.  And you may find yourself singing along with the classic song "I can go the distance" as Hercules belts out "I would go most anywhere to feel like I belong".
9. Lion King:  A young lion cub runs away from the pride and decides to live a carefree life in the jungle with his warthog and meerkat friend…until  he's asked to return "home".
Special mentions:
Tangled
Rapunzel may be a bit of a stretch for a TCK, but the movie does show culture shock and presents a story in which a girl tries to find out where she belongs.
Inside Out
Our young main character must face a plethora of emotions as she makes a cross-country move, leaving friends and home behind.


WARNING:

Though certainly relate-able, Inside Out may feel a little TOO real to kids who have had to say goodbye to their homes a lot in life.
Featured image retrieved from: kidspot